All students will return to school on Tuesday - January 19, 2021. Staff and students have a holiday on Monday in observance of Martin Luther King Day. See you all next week! Please continue to monitor district and campus websites as well as social media (Facebook) for any updates or changes.
A district staff member has tested positive for Covid 19. Employee is currently not on campus. Staff member practiced all social distancing guidelines and wore a mask while on campus. Nurse has been in contact with the health department which informed us that students and staff members are not in danger. Please continue to monitor symptoms. Contact Nurse Means if you have any health concerns.
Three Rivers Elementary students in grades PK-2 will return to campus next week. Students in grades 3-6 will continue remote learning. Teachers will schedule in person small group meetings for students in grades 3-6. All decisions regarding remote learning were made using guidance from TEA and health officials. Keeping our students and staff members healthy is our top priority.
Students will be returning to remote learning on Tuesday - January 5. Teachers will be communicating with parents via REMIND app and will be reaching out to students using Google Classroom
TRES getting into the Christmas Spirit!!!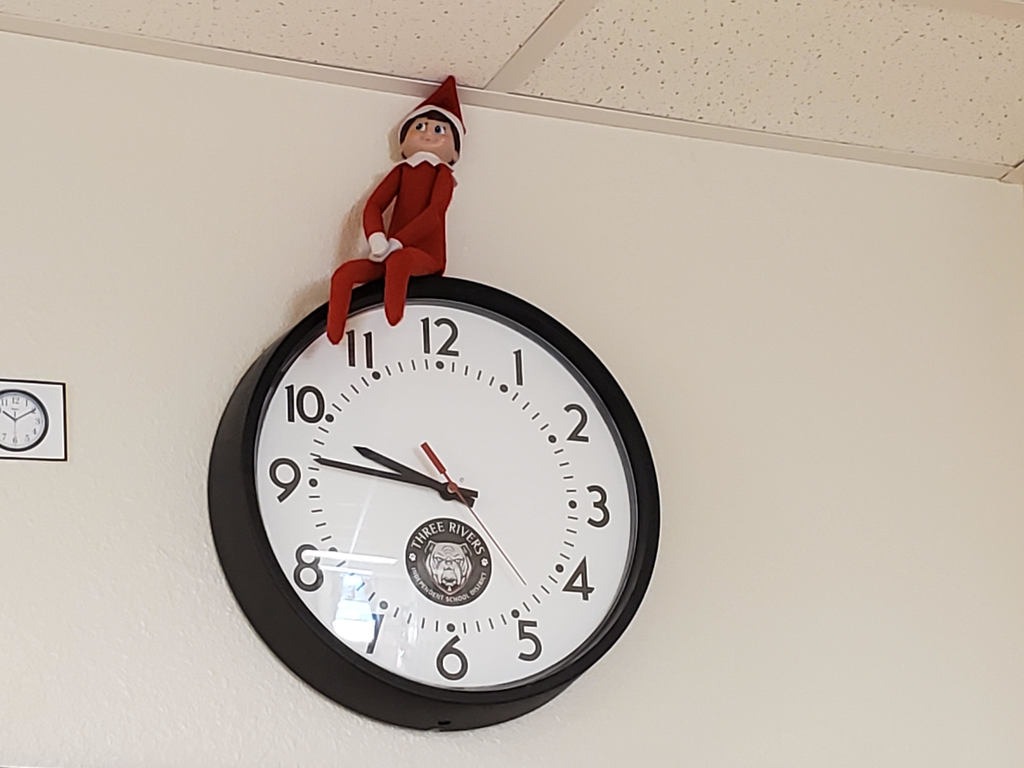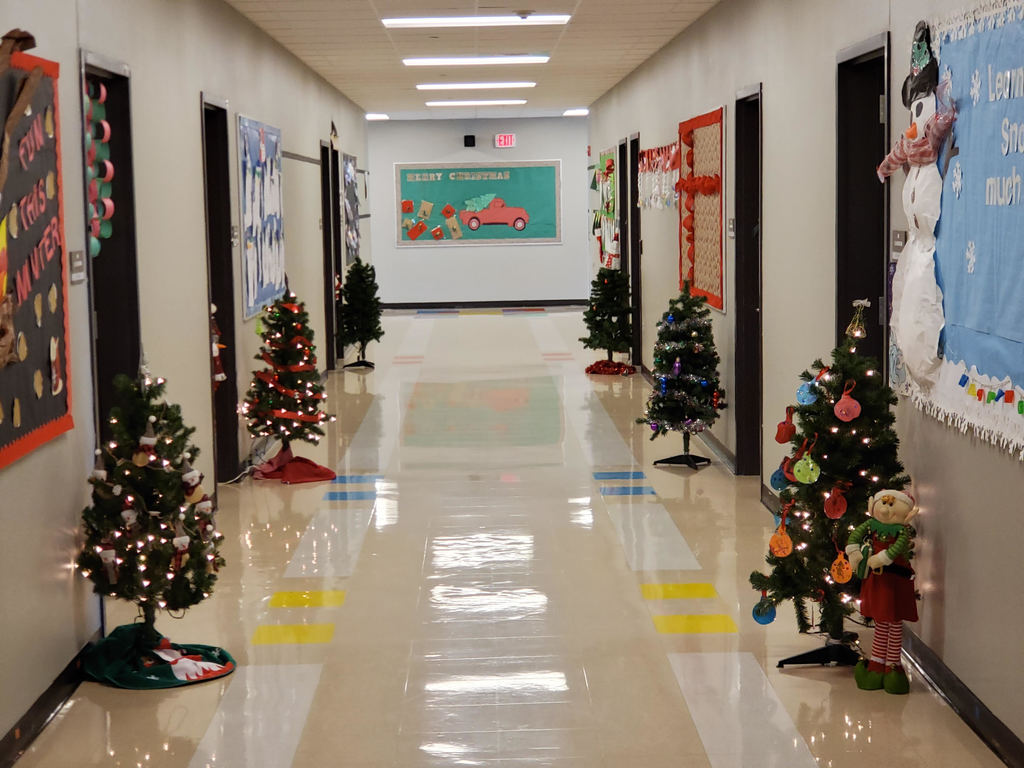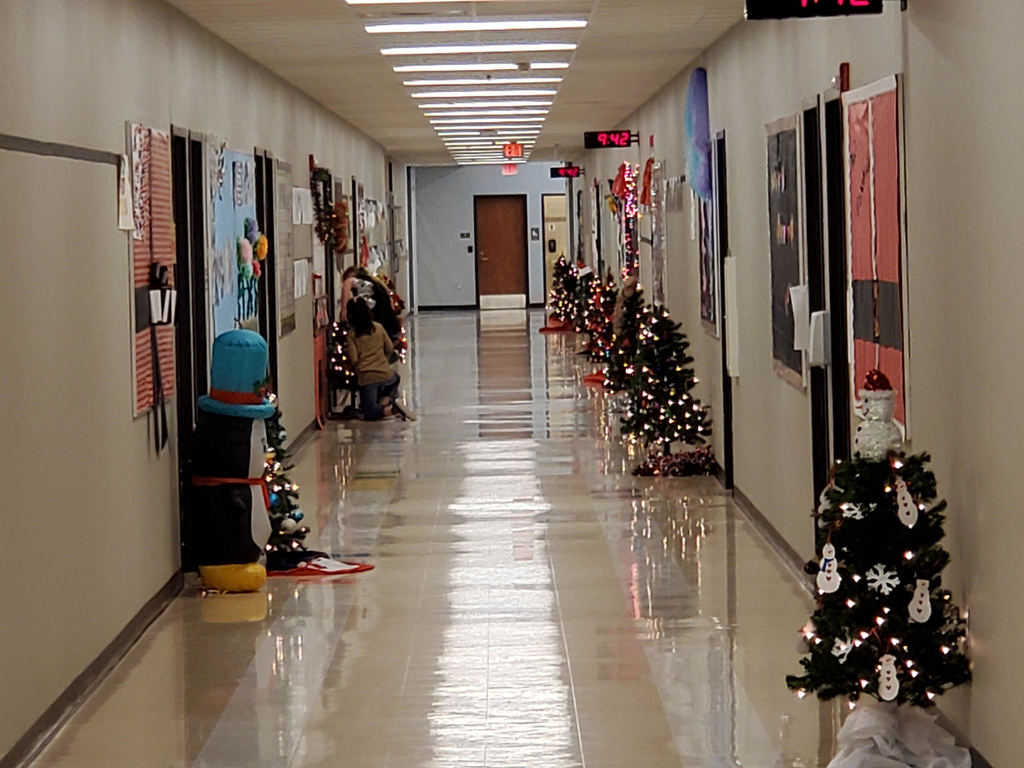 TRES getting into the Christmas Spirit. Even though we are in a pandemic, there is always time to celebrate the Christmas Spirit!!!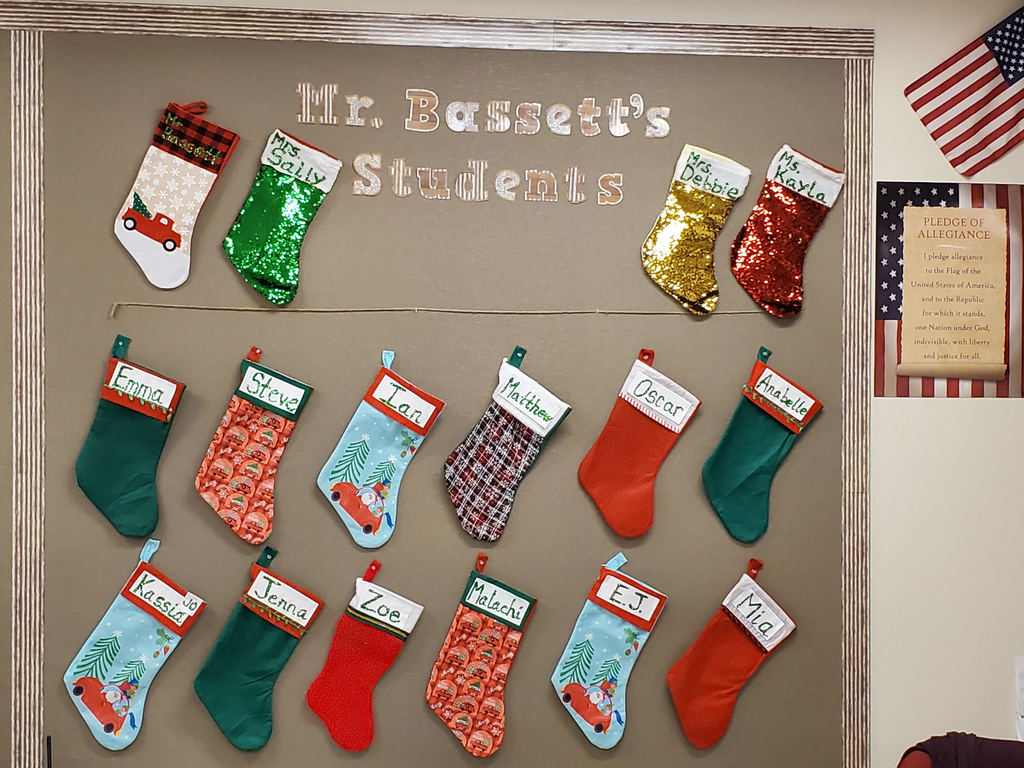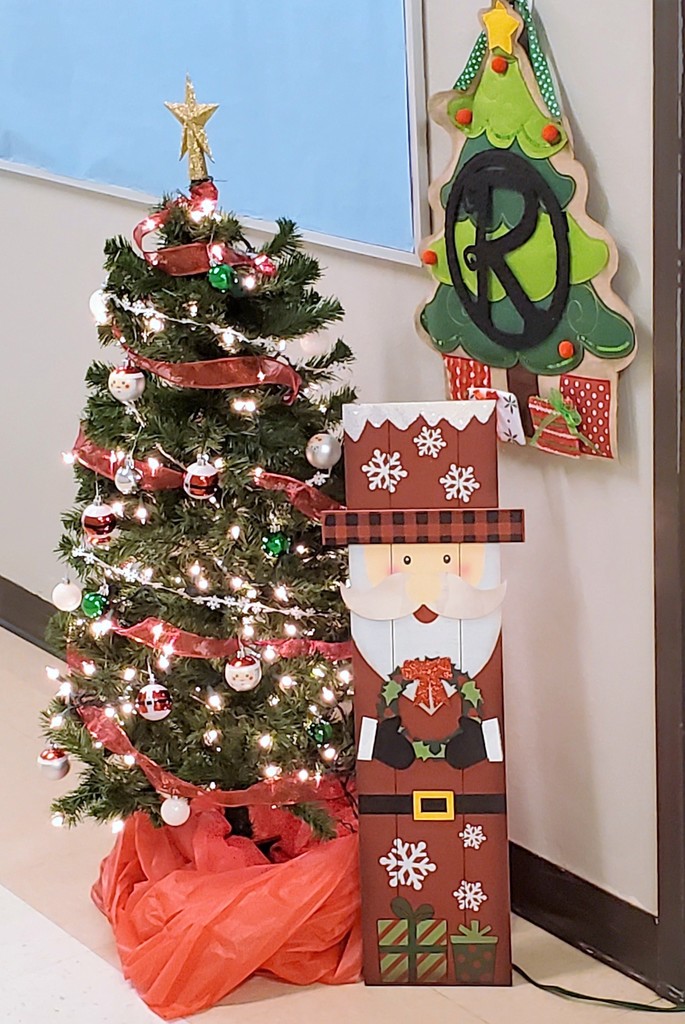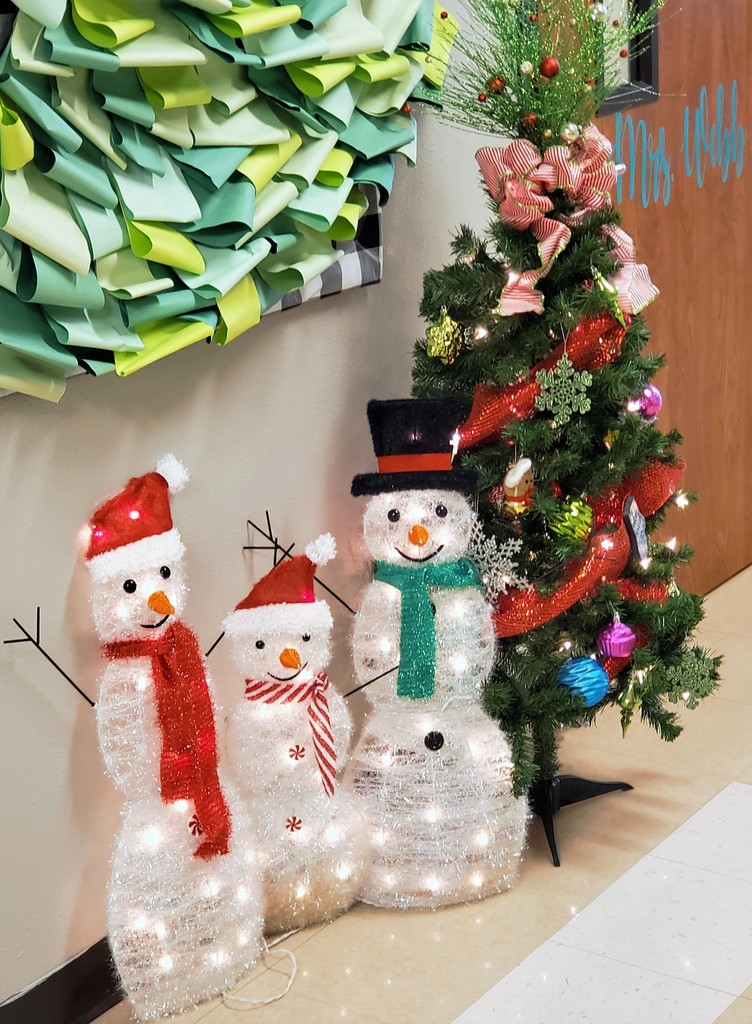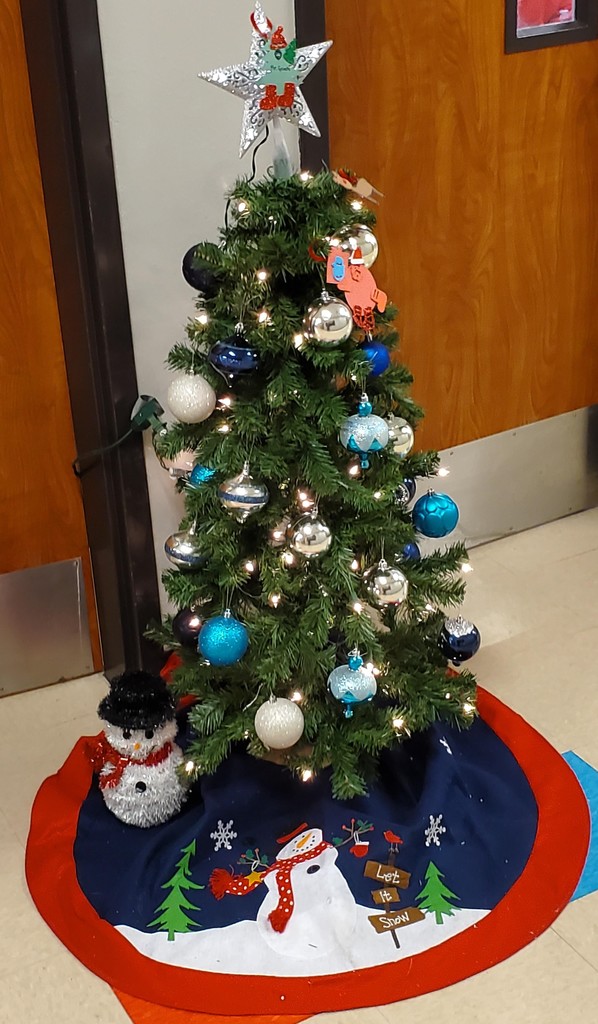 PTO will be taking Penguin Patch orders through Thursday. This is a great opportunity to do some holiday shopping and to support an organization that does so much for students and staff!
The PTO would like everyone to know that "The Penguin Patch" is open for virtual shopping this week. They are having Black Friday sales and drawings for five scooters a day that will be delivered to winners before Christmas!

An Elementary Cafeteria employee tested positive for COVID yesterday. The individual is recovering in quarantine. As a response, the cafeteria areas have been thoroughly cleaned. Please monitor your children for any symptoms for possible exposure.
PTO "Butterbread" orders may be picked up in front of the old Elementary office across from the Elementary gym on Friday at 11:30. Thank you to everyone who supported our PTO fundraiser!
5th grade students in Mrs. Webb's three science classes held their annual Catapult Competition to demonstrate potential and kinetic energy . We had some very creative and successful designs with the top distance shot being 948 centimeters. #stem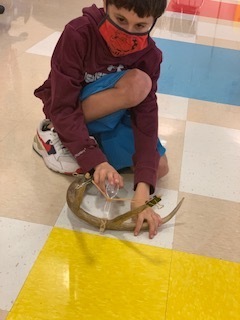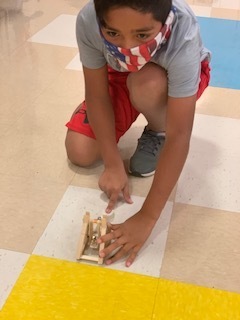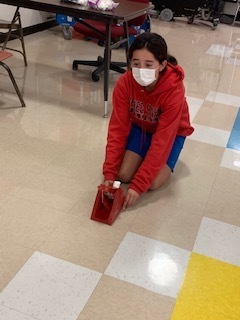 Veteran's Day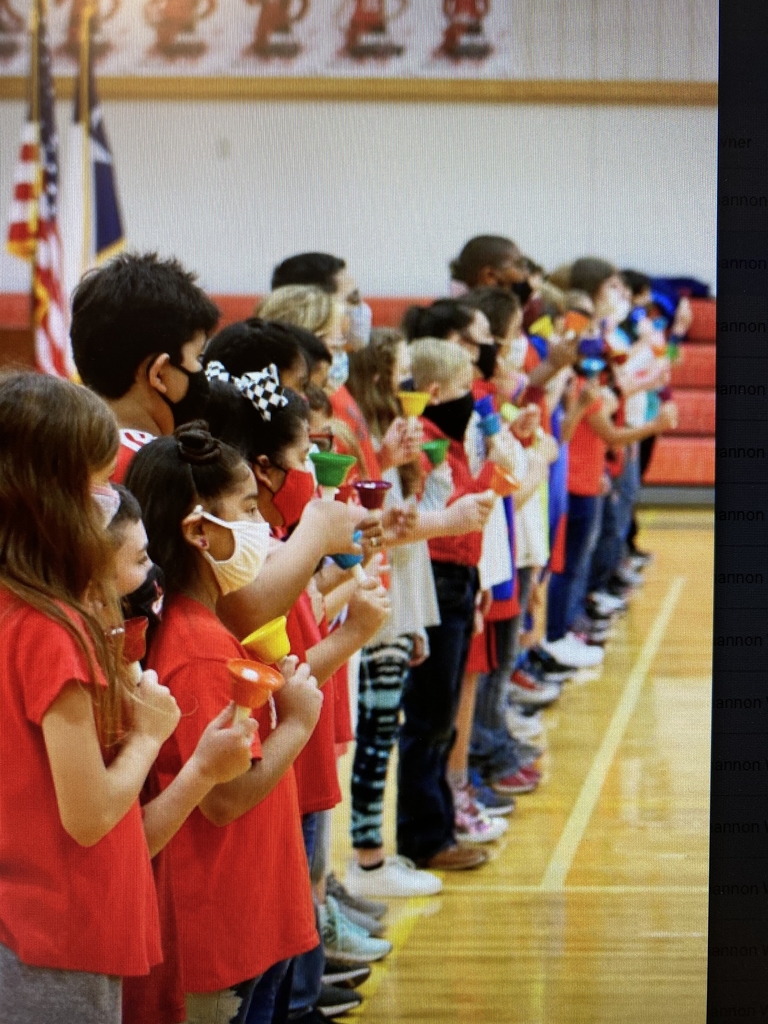 Three Rivers Elementary has been informed that a teacher has tested positive for Covid 19. The teacher has been off campus for several days, but precautionary measures dictate that all first and second grade classrooms be thoroughly cleaned and sanitized. We are asking for parents to come pick up their children at lunch (11:00 – 11:30) and keep them at home through Monday. We are taking guidance from county health officials and will continue to update parents with information as we get additional guidance. Our hope is that children will be able to return to school on Monday, but we ask for patience and understanding as we continue to make decisions based on information that will keep our students and staff safe.
Picture day is on Friday - November 13! Look your best and bring your best smile! :)
High School did a wonderful job honoring our veterans with a special program this morning! TRES would also like to recognize our fourth graders for their participation in the program. Most importantly, we would like to thank our veterans for their service. We appreciate all of you!

Pep Rally on Friday followed by early release!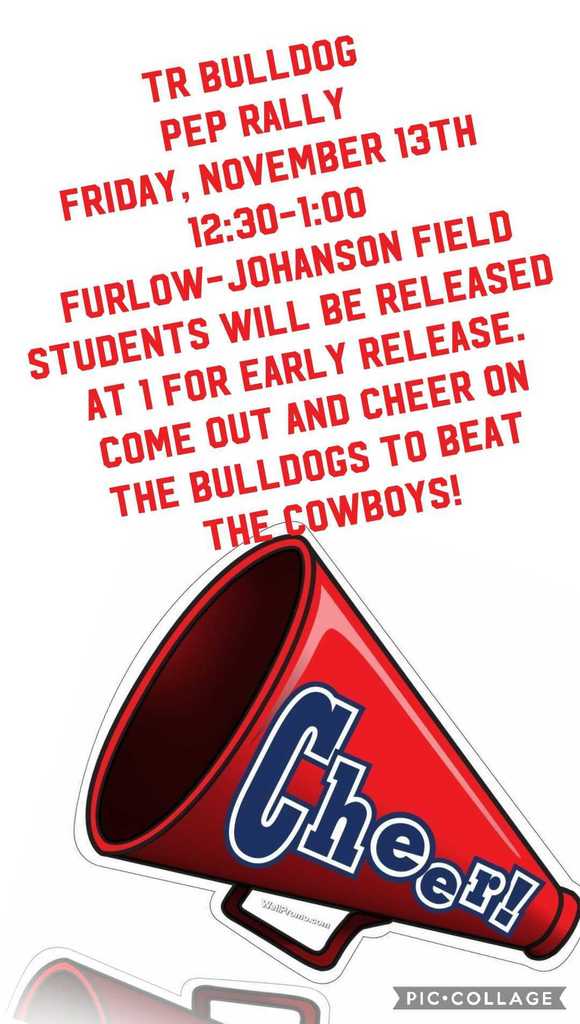 Blood Drive at the High School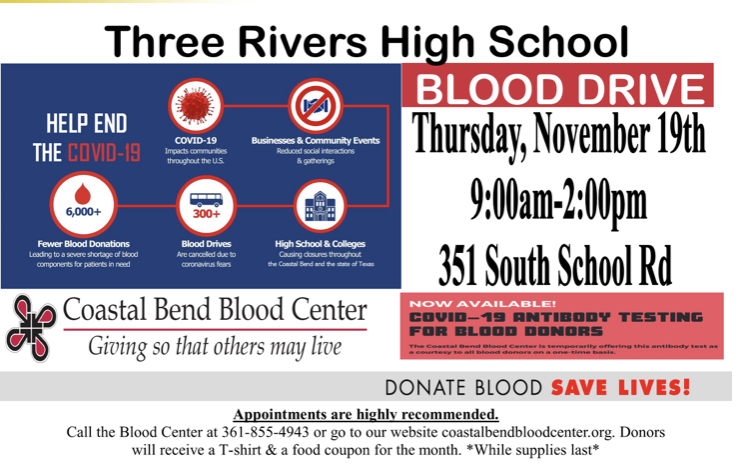 Veteran's Day Program Info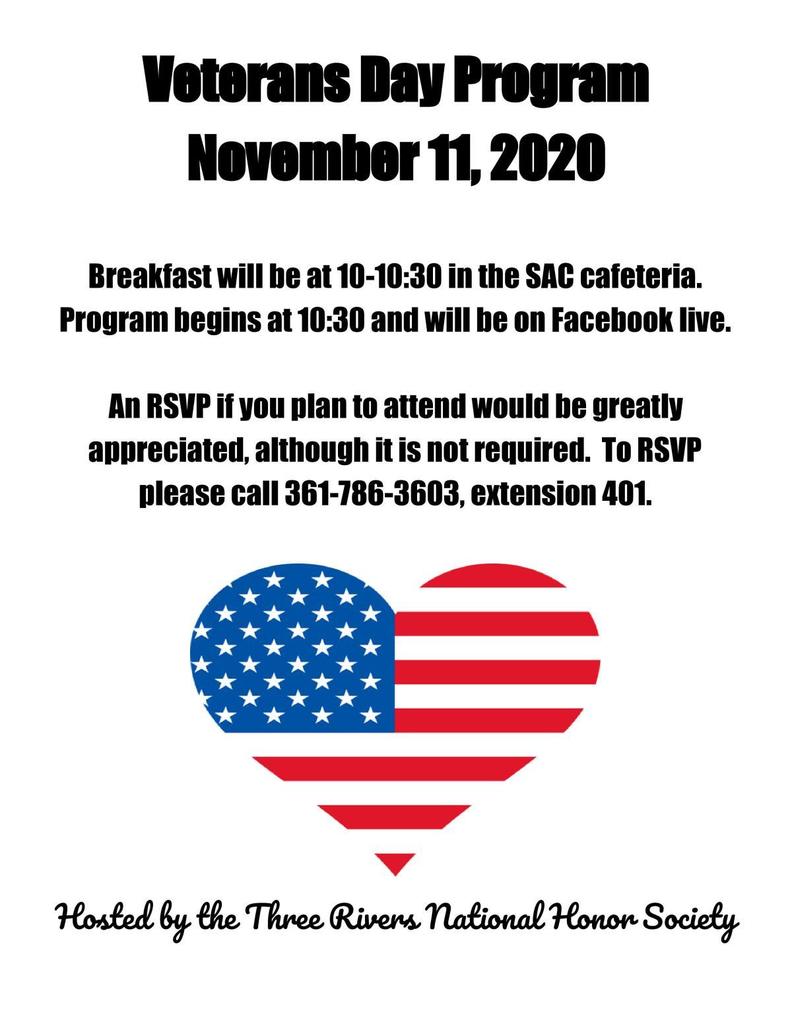 PTO has extended the Butter Braid fundraiser until Friday. Please support this wonderful organization as they work to raise money to support our school and students. All money is due on Friday! :) A reminder to students to bring their own water bottles to school each day. Water bottles may be refilled at PE.
This week is our last week for the fall session of Extended Day Intervention. Please pick up students who stay for intervention at 5:00 pm.