Third graders created a history quilt that highlighted the contributions of African Americans.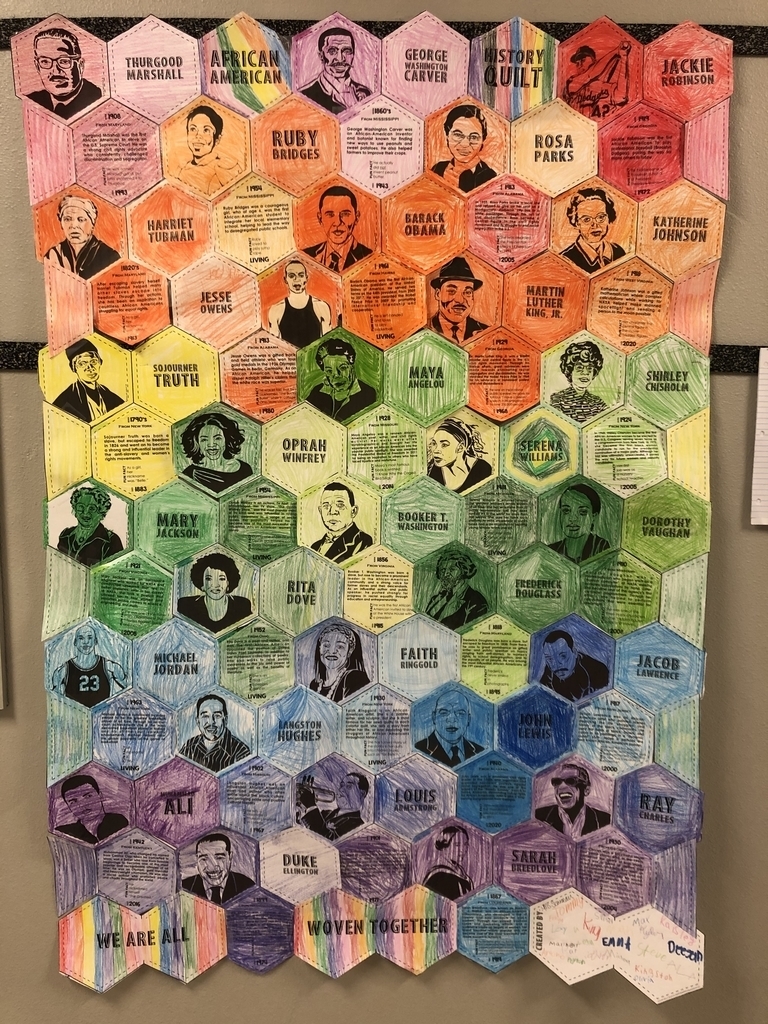 Mrs. Fox's Social Studies class went on a virtual scavenger hunt in observance of Black History month. They researched Jackie Robinson, Colin Powell, George Washington Carver, Hank Aaron, Thurgood Marshall, Muhammad Ali, Oprah Winfrey, Duke Ellington, Mary Bethune, and Althea Gibson.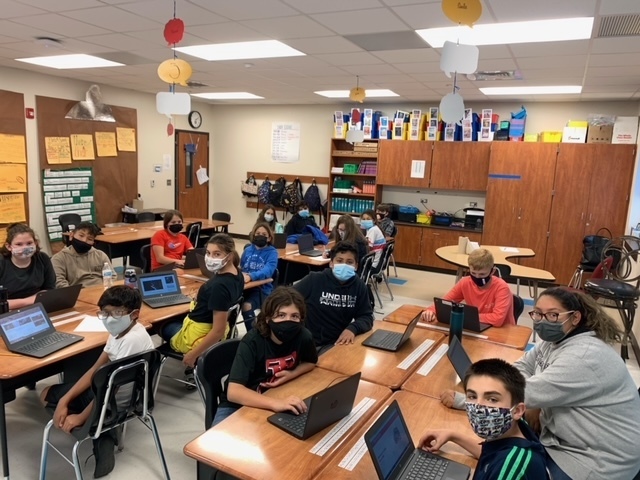 Schools across Texas will recognize and honor school counselors this week. TRES has the best counselor around! Thank you, Mrs. Orr!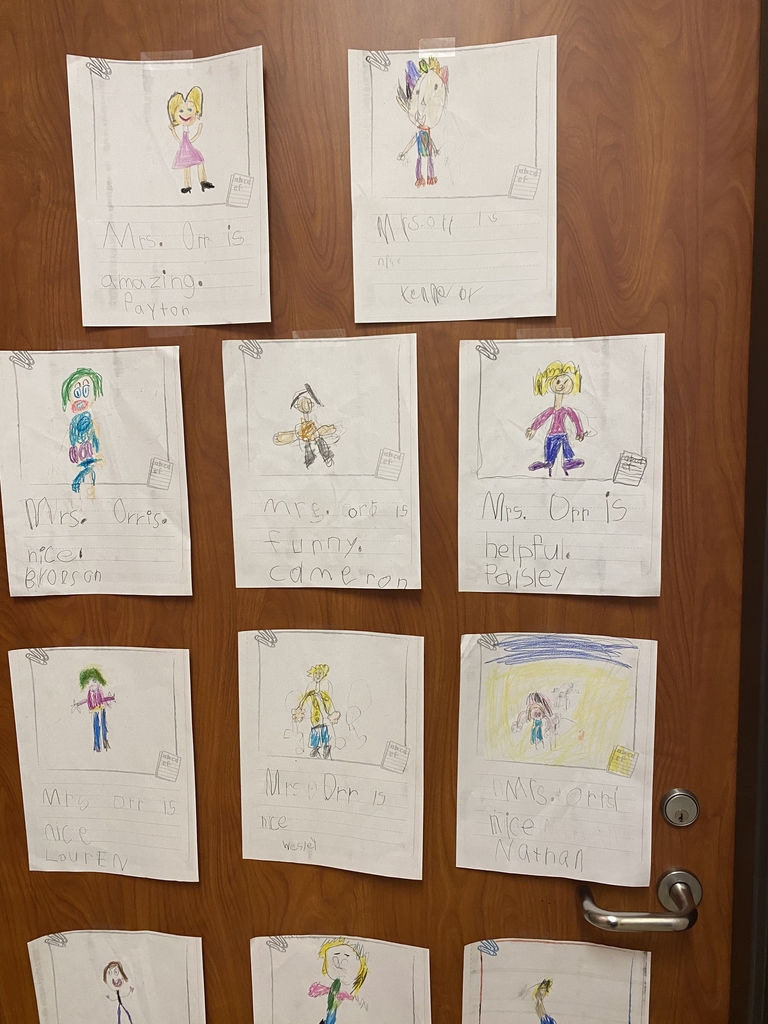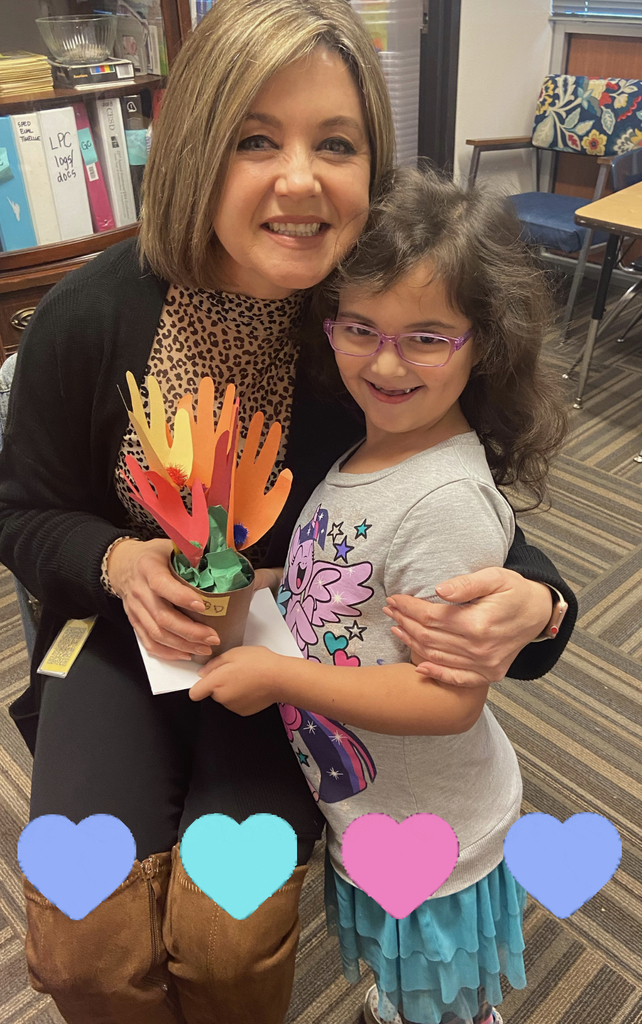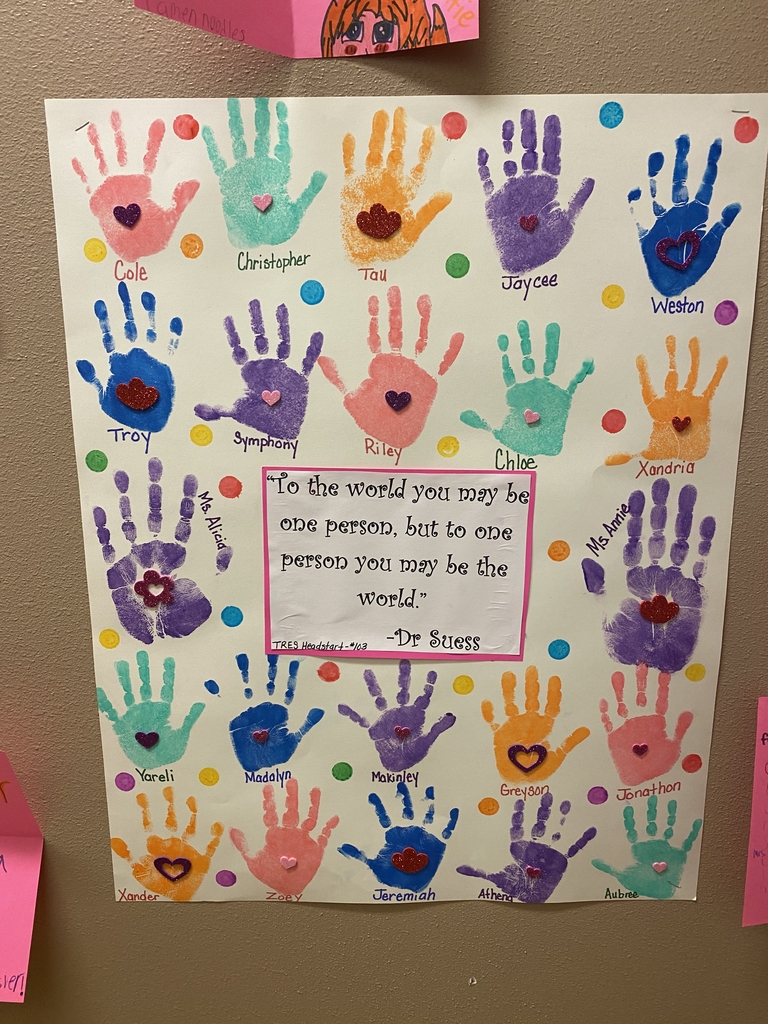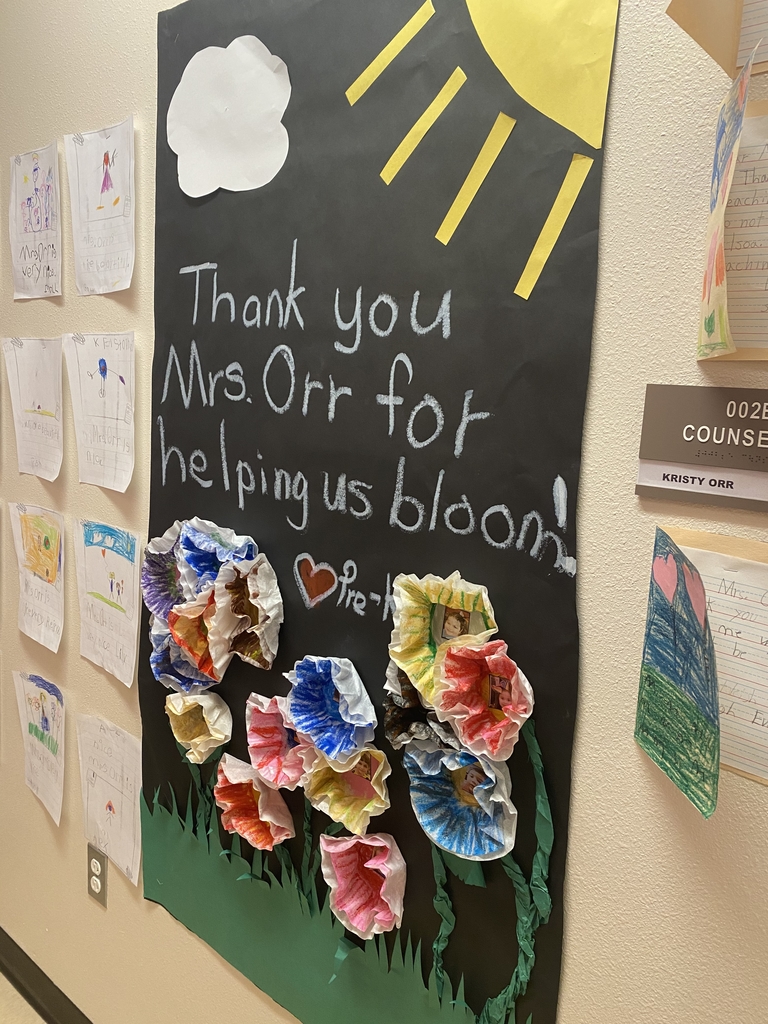 Kids Heart Challenge is coming soon to Three Rivers Elementary! Kids who raise $150 or more online by 7 AM on 2/15/21 will earn the distinction of AGENT KHC. Kids Heart Challenge Agents will be recognized for their efforts in raising funding and awareness for this very worthy cause. We are excited to get started saving lives and hope you will join us. Be on the lookout for more information or get a jump start by joining our team online at
www.heart.org/khc
.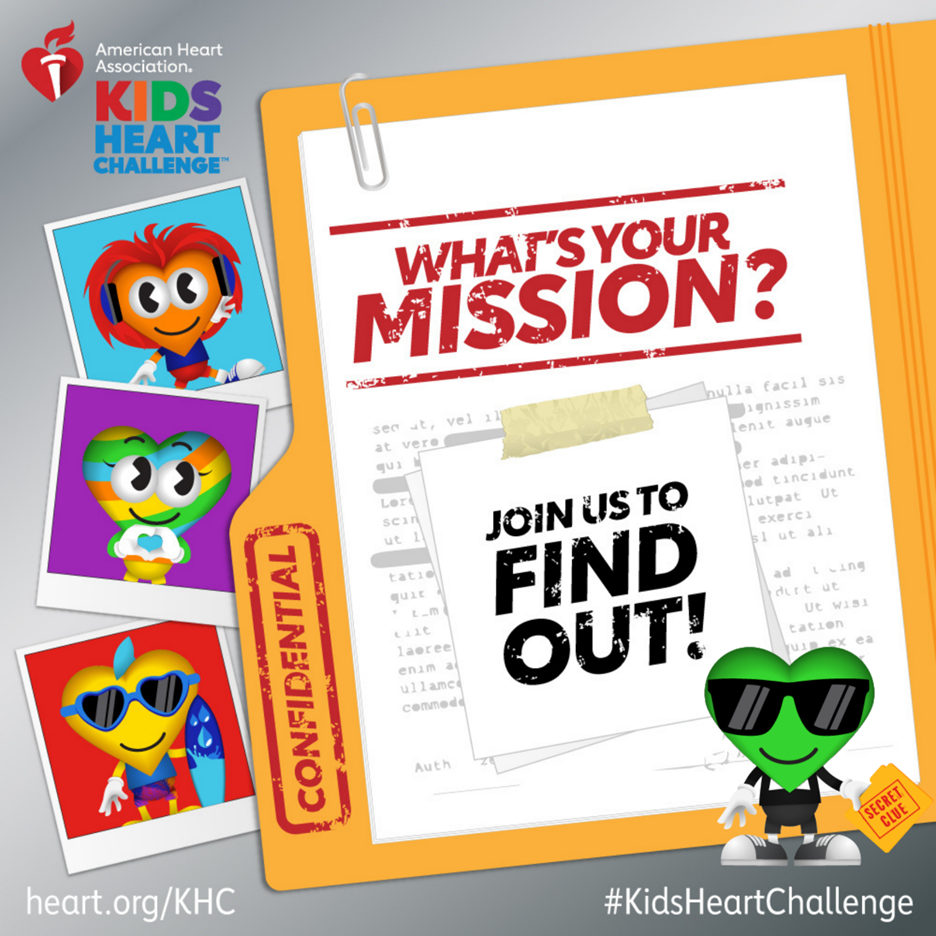 Parents of remote learners may pick up lunch at the High School Cafeteria between 11:00 and 11:45. All parents will be screened before entering the cafeteria.

We have had a student test positive for Covid 19. As per health department recommendations, we are asking that parents pick up all third and fourth grade students. Since they could have perhaps been exposed, quarantine measures should be followed. Please monitor your child for symptoms. Contact Nurse Means or the county health department if you have and questions or concerns.

Our wonderful PTO treated our teachers and staff to a Sonic drink of their choice and a chocolate bar. They appreciate all of our hardworking staff and we appreciate their kind gesture and constant support!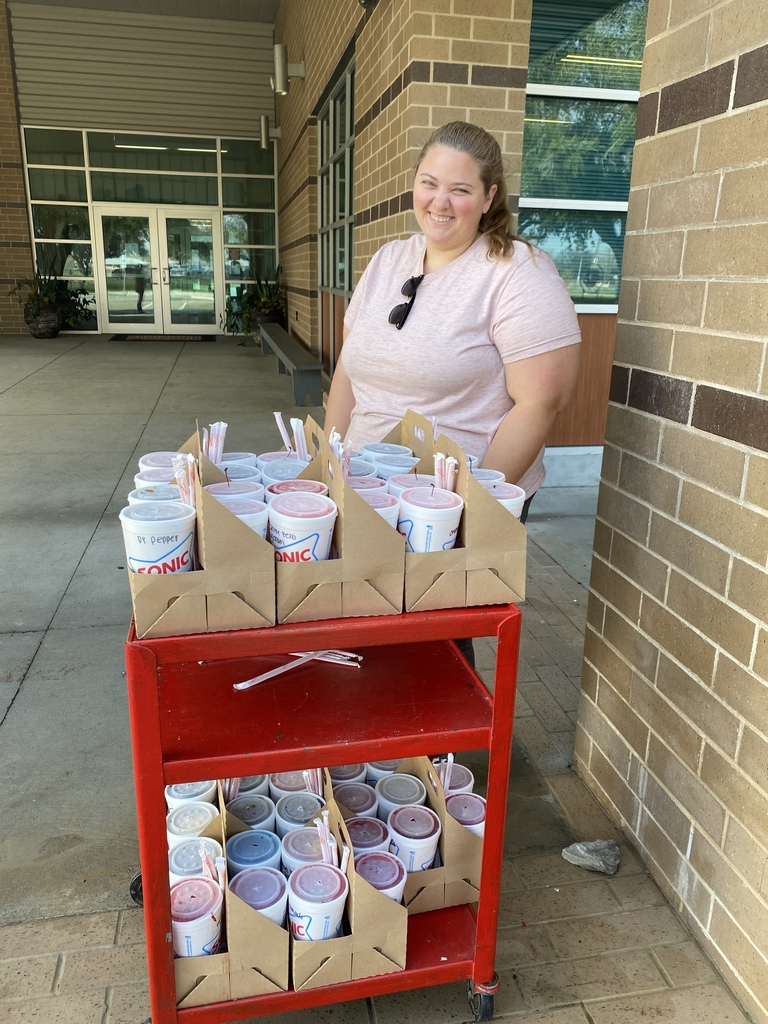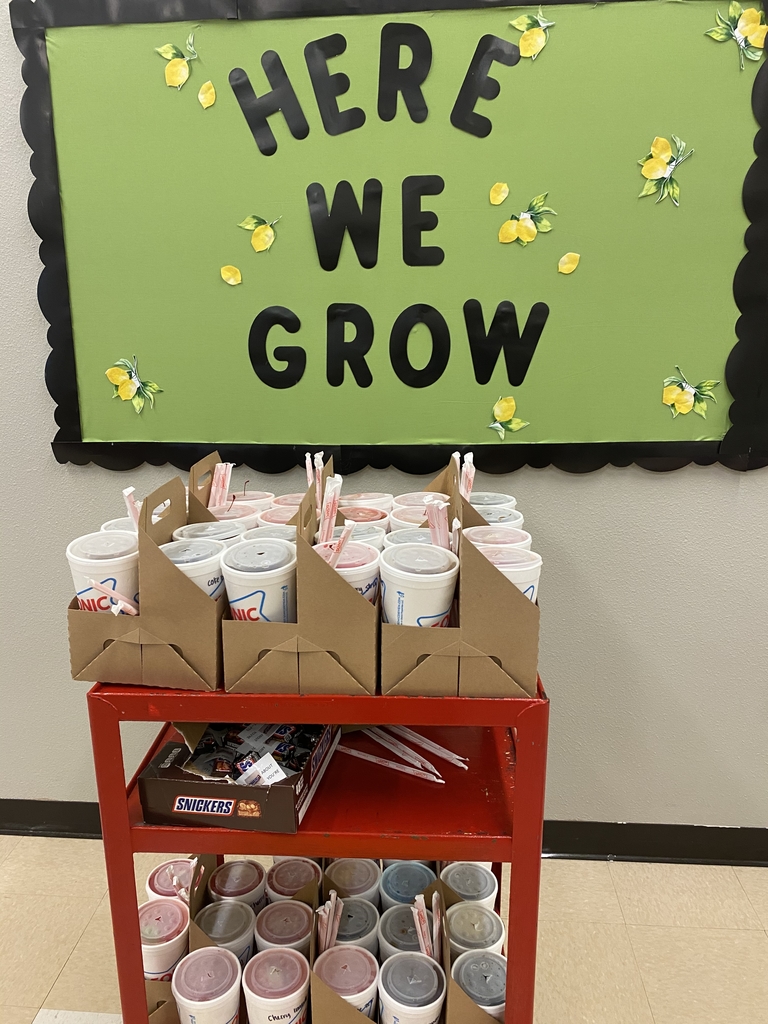 Mrs. Luna's 6th grade STEM group created a Science Art Votive Candleholder. They learned how heat energy is transferred by convection, conduction, and radiation. #welovescience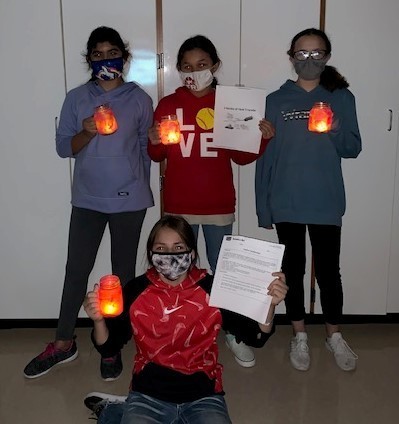 Three Rivers Elementary students in grades PK-6 received a true STEM (Science, Technology, Engineering, and Math) experience presented by the wacky Professor Newton. Students learned about air pressure, chemicals reactions, polymers, Bernoulli's Principal, and the scientific method. Thank you to the Bulldog Education Foundation for funding our STEM program. Science is FUN!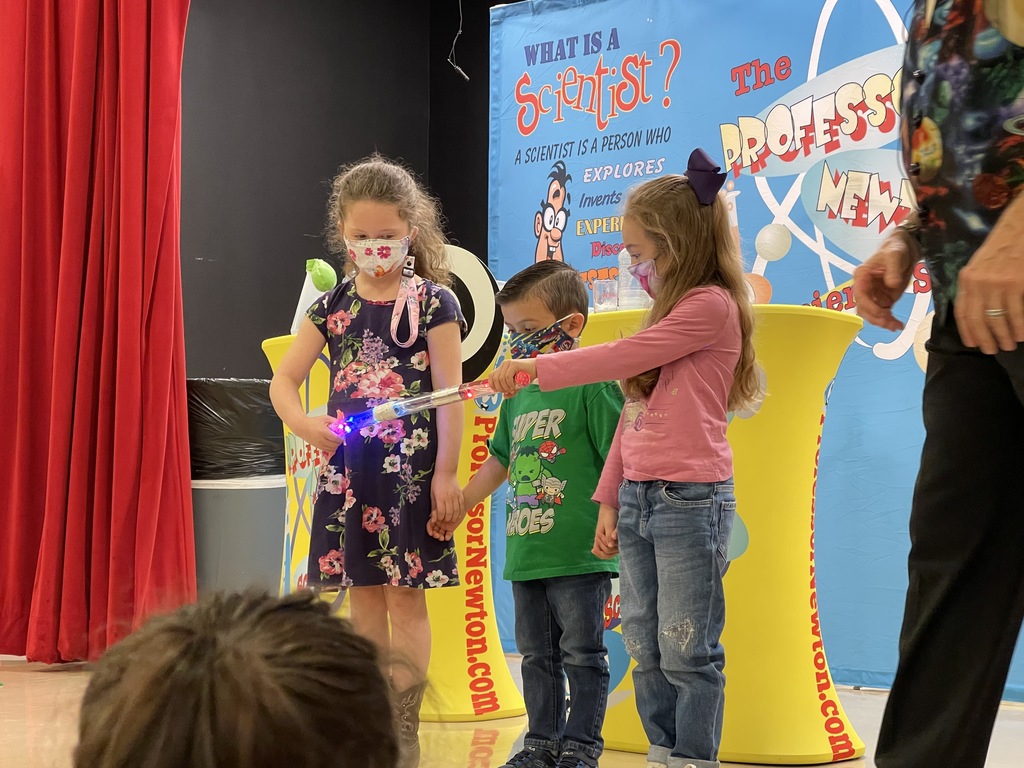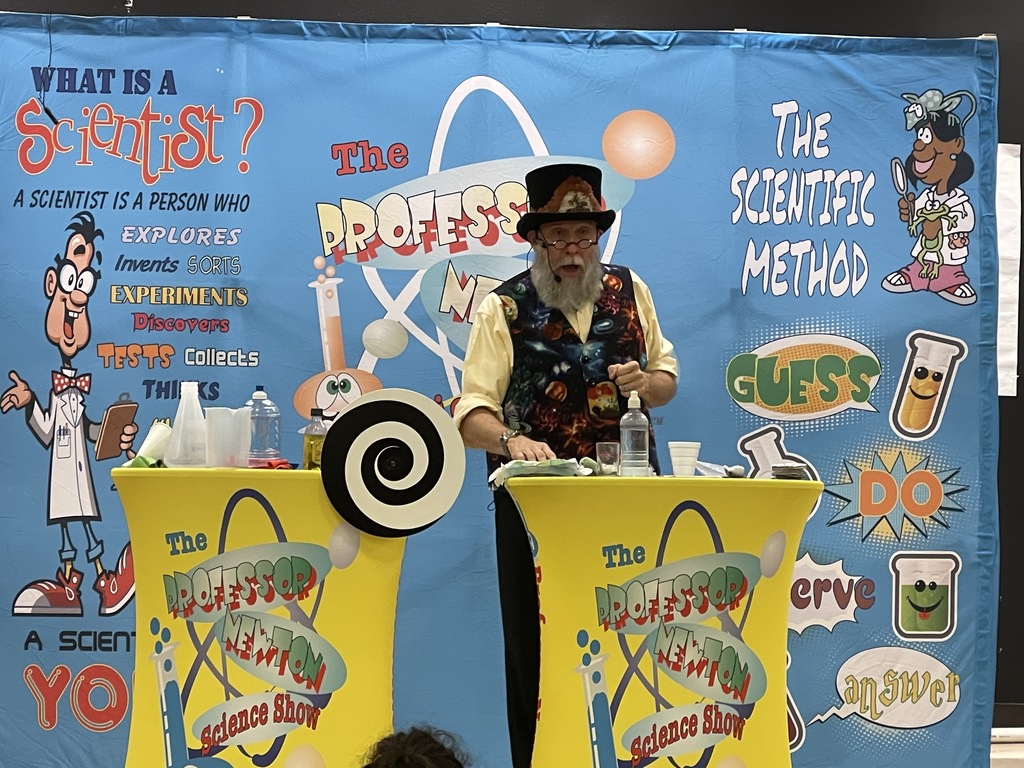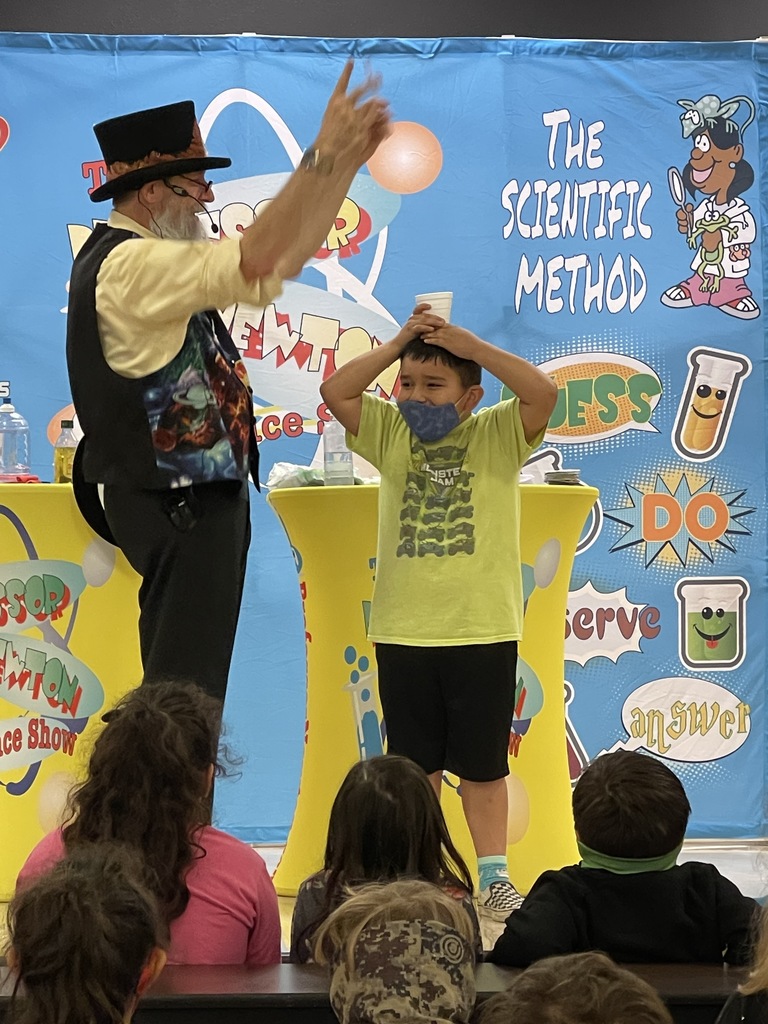 A student enrolled at the elementary has tested positive for Covid 19. The health department was notified and they have confirmed that other students and staff members are not in danger. Precautionary cleaning and sanitizing will continue. Please contact Nurse Means if you have any questions or concerns regarding this matter. 361-786-3603 X115

All students will return to school on Tuesday - January 19, 2021. Staff and students have a holiday on Monday in observance of Martin Luther King Day. See you all next week! Please continue to monitor district and campus websites as well as social media (Facebook) for any updates or changes.

A district staff member has tested positive for Covid 19. Employee is currently not on campus. Staff member practiced all social distancing guidelines and wore a mask while on campus. Nurse has been in contact with the health department which informed us that students and staff members are not in danger. Please continue to monitor symptoms. Contact Nurse Means if you have any health concerns.
Three Rivers Elementary students in grades PK-2 will return to campus next week. Students in grades 3-6 will continue remote learning. Teachers will schedule in person small group meetings for students in grades 3-6. All decisions regarding remote learning were made using guidance from TEA and health officials. Keeping our students and staff members healthy is our top priority.
Students will be returning to remote learning on Tuesday - January 5. Teachers will be communicating with parents via REMIND app and will be reaching out to students using Google Classroom

TRES getting into the Christmas Spirit!!!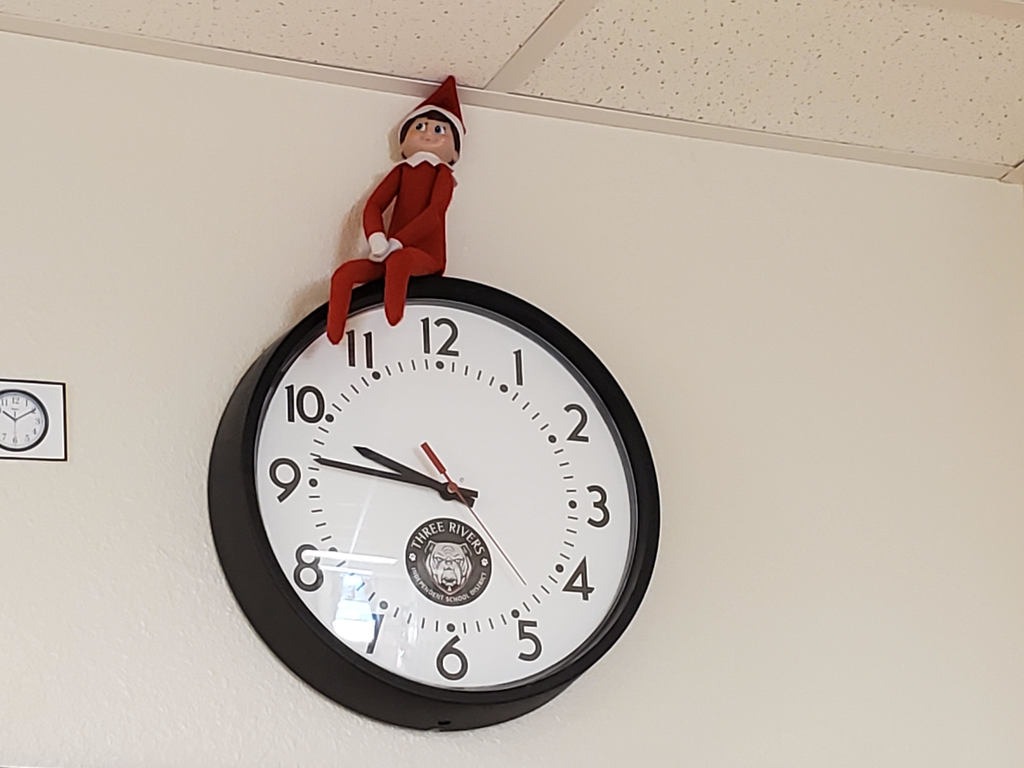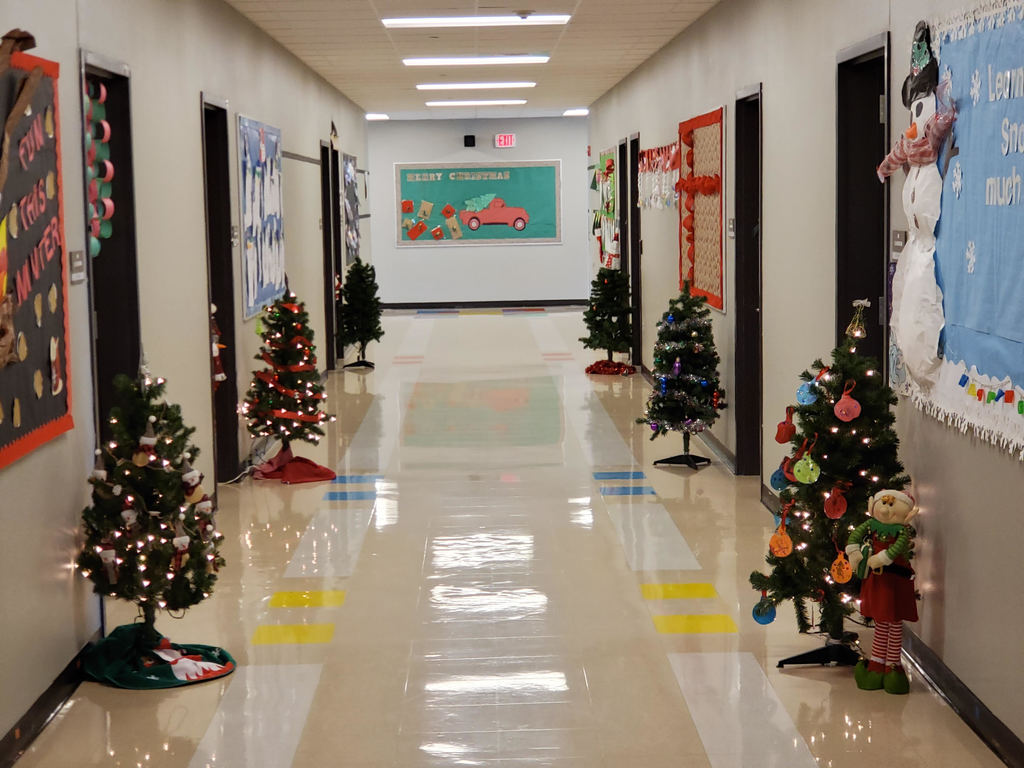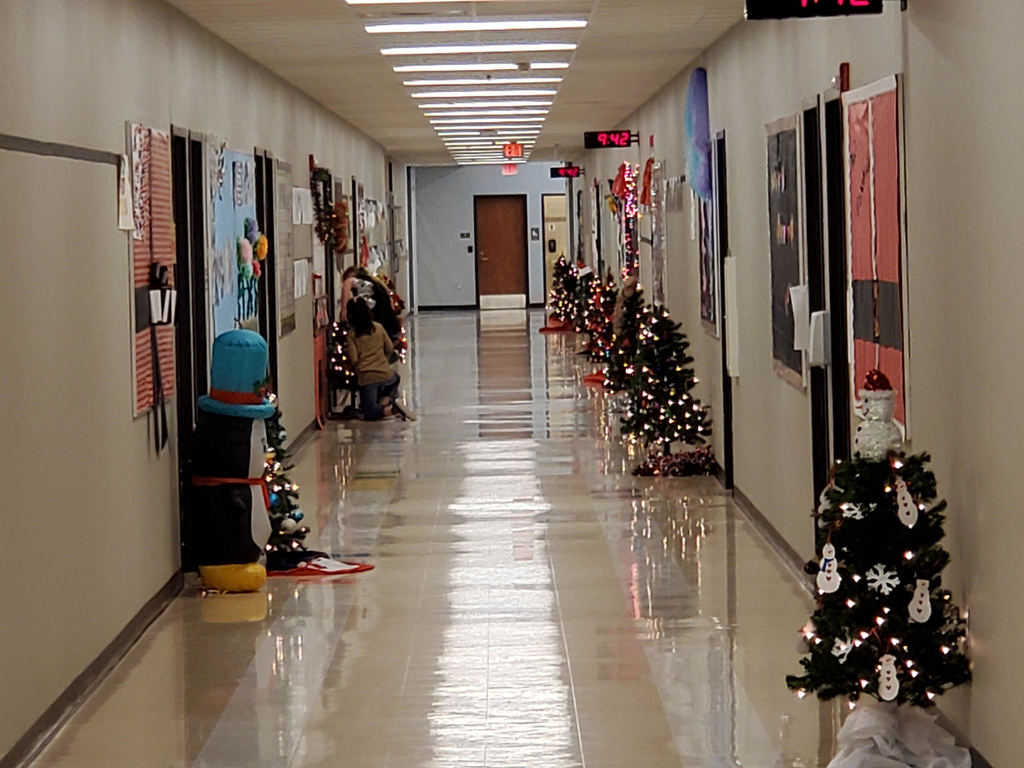 TRES getting into the Christmas Spirit. Even though we are in a pandemic, there is always time to celebrate the Christmas Spirit!!!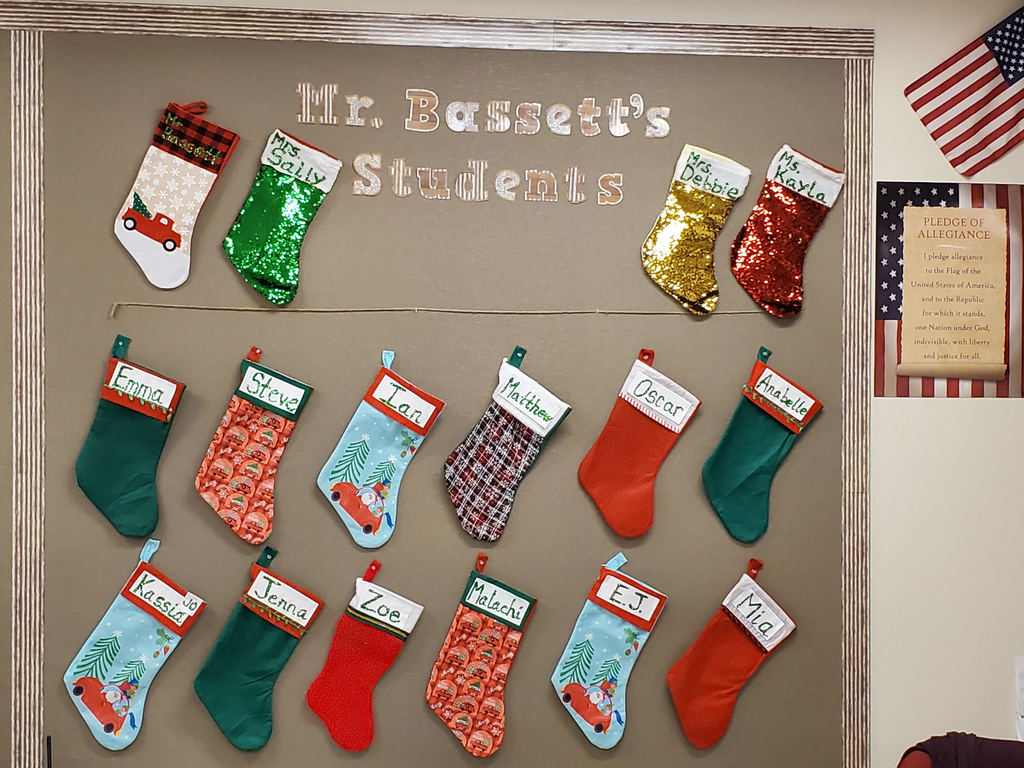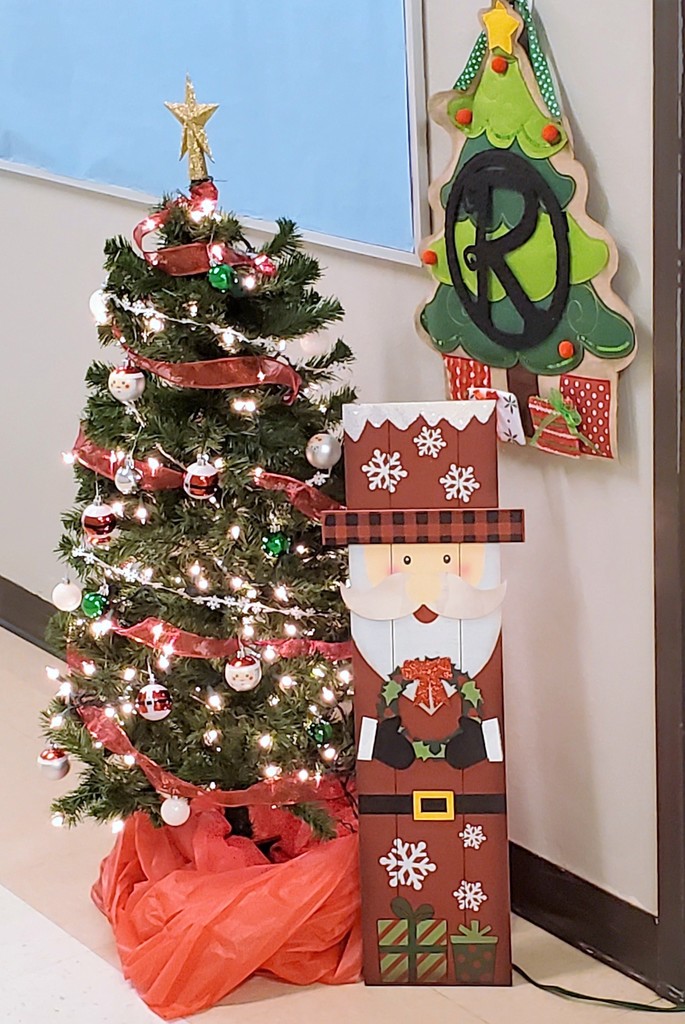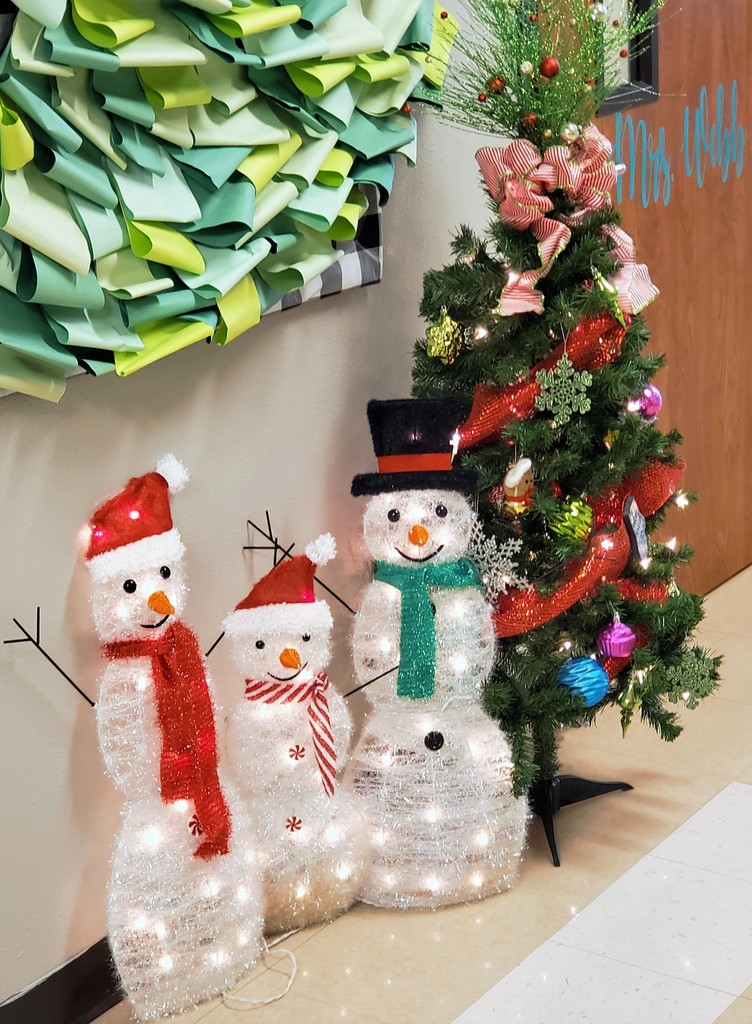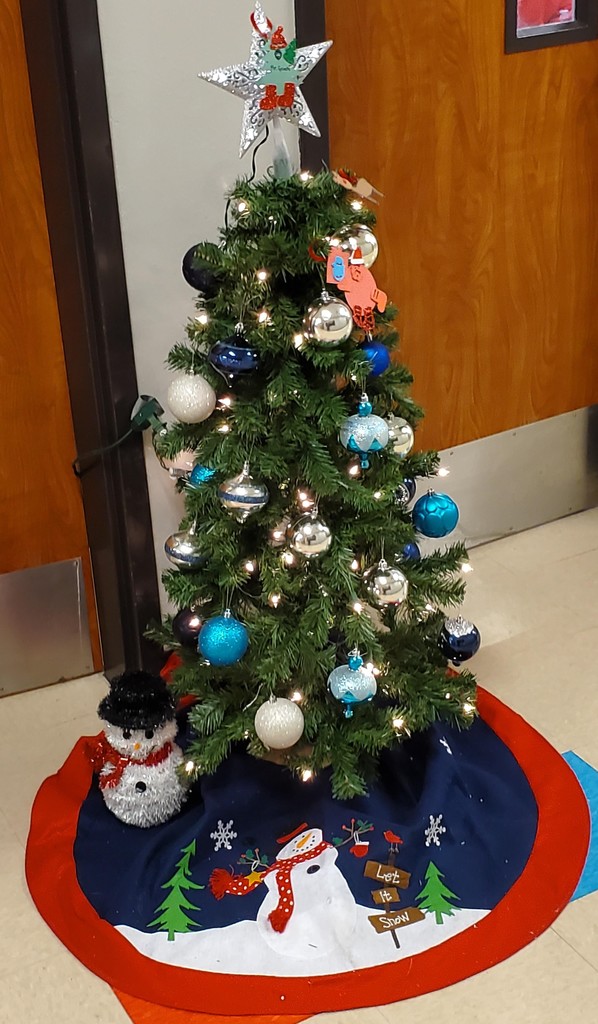 PTO will be taking Penguin Patch orders through Thursday. This is a great opportunity to do some holiday shopping and to support an organization that does so much for students and staff!
The PTO would like everyone to know that "The Penguin Patch" is open for virtual shopping this week. They are having Black Friday sales and drawings for five scooters a day that will be delivered to winners before Christmas!

An Elementary Cafeteria employee tested positive for COVID yesterday. The individual is recovering in quarantine. As a response, the cafeteria areas have been thoroughly cleaned. Please monitor your children for any symptoms for possible exposure.
PTO "Butterbread" orders may be picked up in front of the old Elementary office across from the Elementary gym on Friday at 11:30. Thank you to everyone who supported our PTO fundraiser!